Top Tips for Moving Out of Your Parent's House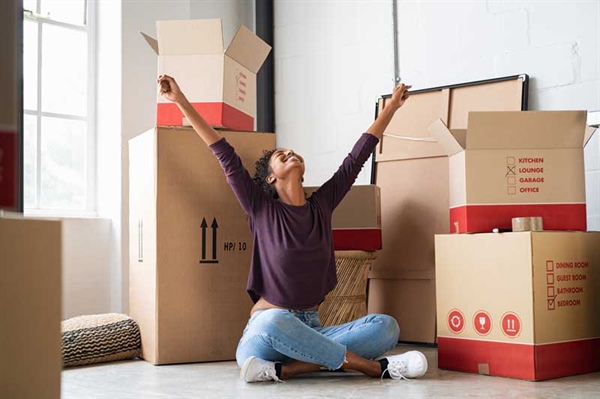 Moving out of your parent's home is not easy. There are a lot of challenges you experience, and you have to pay your bills. However, moving out of your parent's house is not complicated if you properly plan and have discipline. There are many reasons for your move, but you need to ensure you are moving for the right reasons. If you are planning to move out of your parent's house, here are tips to help you transition well.
Set a Moving Date and Stick To It
Moving out of your parents' house is challenging as you are emotionally attached to the place. Most people often procrastinate and end up staying even longer. To avoid this, set a specific date to move and ensure you stick to it. Consider telling your friends and family members, as they will help motivate and question you when you try to waiver.
Consider Hiring a Professional Moving Company
Planning to move on your own can be challenging and stressful. That is why it's crucial to consider hiring a professional moving company such as Ramar Transportation to carry out all the logistics and ensure your items are well taken care of. Look for the services the moving company offers and ask them to give you a quotation. This will help you plan your finances. Some movers will offer full service, including packing and unpacking items, but this will depend on how you want.
Practice Budgeting While Still Living With Your Parents
When you are living with your parents, chances are you are not paying any bills, including the rent. Having a plan and training yourself to enable budget well is crucial. You can talk with your parents to start paying some rent, which will help you learn more about budgeting and monitor your spending.
When moving out, you need to have a good budget. There will be a lot of bills to pay, such as the rent, moving costs, and other additional costs. It's important to know that there are two types of expenses; fixed and variable. The fixed expenses will include those you pay monthly, such as rent and water bills. The variable will fluctuate, such as the daily meals. Setting a budget to support the two expenses is important based on your current financial income.
You must set aside some amount when moving out to cater to your emergencies. There is a tendency for most people to spend a lot of money on non-essential things, and end up getting broke. While still at your parent's house, you must save money for emergencies. A good way to know how much money you need to set aside is to calculate the amount you need to live every month and multiply it by 4. That is the amount you need to save to cater to most of your money problems.
Final Words
Moving out of your parents can be exciting too as you will have all the freedom you need. However, ensure you prepare yourself financially early to avoid getting stranded. Look for a professional moving company to make your first day interesting and stress-free. Additionally, ensure you set emergency funds to cater for any irregularities and overspending of money.